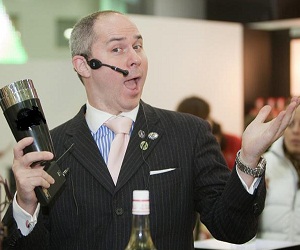 Effective Mixology and Spirits Education-
As the top graduate of the very first B.A.R. program and the former head mixologist at PER SE, Brian Van Flandern is eminently qualified to teach your staff about spirits education and mixology techniques. These skills are absolutely essential for upselling strategies, consistency of flavor and managing costs.
Fine Dining Beverage Service Standards-
Brian possesses a unique skill set having worked in a Michelin Three-Star environment for many years. Let him teach your staff how to deal with every possible permutation of service issues, from wine service to marking and clearing. Service standards are one of the most overlooked components of a world-class cocktail program.
Cocktail Construction and Technique-
Many cocktail consultants will create a list of recipes and refuse to attach their name to the program for fear that the bar staff will fail to execute properly. Brian and his staff teach the skills of proper cocktail construction and provide the materials to ensure future consistency. Brian's simple flavor balance techniques will allow your bar staff to consistently recreate fantastic tasting cocktails each and every time.
Brian is a certified Spirits Professional with the United States Bartenders Guild and is a founding board member of the New York Chapter. For four years Brian was a global judge for Diageo's World Class Competition to find the best bartenders in the world.
Bar Tools Education-
Shocking as it may sound, very few bartenders know the names of the tools of their trade, much less how to use them properly. Using your tools properly will increase efficiency and have significant savings over time. Even the most experienced bar staff is sure to learn a trick or two in this highly informative lecture.
Standardization of Classic Recipes-
We will add original cocktails on your list, as well as review the most popular cocktails at your venue. Not only will we review the history of the cocktail, but we will make sure that the house version of that recipe is standardized. As a result, your guests will always receive the same great tasting cocktail regardless of who is working behind the stick.